The PAT Team is one of three teams selected to compete in ProAm Display at Sky Wars 2021. PAT Member - James Howard is the Lead Shooter.
Date
Sat, September 25, 2021
Location
The Village of Innsbrook Fireworks Field
13604 State Highway M
Wright City, MO 63390
Post your interest in helping with this display here. Thanks, JJ.
𝗜𝗻𝘁𝗿𝗼𝗱𝘂𝗰𝗶𝗻𝗴 𝗦𝗸𝘆 𝗪𝗮𝗿𝘀 𝟮𝟬𝟮𝟭 𝗣𝗿𝗼-𝗔𝗺 𝗖𝗼𝗺𝗽𝗲𝘁𝗶𝘁𝗼𝗿𝘀
This year was our toughest selection process yet based upon the applicant's sheer talent plus the heightened level of interest in our show. But we did it…and wow oh wow are you gonna love this lineup!
And now (drum roll please), we at MOpyro proudly introduce the Sky Wars 2021 Pro-Am Competitors:
Alfredo "AJ" Plata from Sandwich, IL.
Scott Schuh from Neenah, WI
James Howard from San Antonio, TX
A little background: Pro-Am shows (the 1.4g competition) are six to eight minute long pyromusicals where these experts are judged on concept, synchronization, soundtrack, technical design and execution. The show must be created with consumer fireworks - most of which you could buy at your local fireworks stand. The proud winner gets $$$, a way cool trophy, an invite for our 2023 Champion of Champions show and, of course, bragging rights!
We are now in our second round of ticket sales…and way more than halfway sold out for our 9.25.2021
It would be a tough competition, 8500 spectators. One example from last year: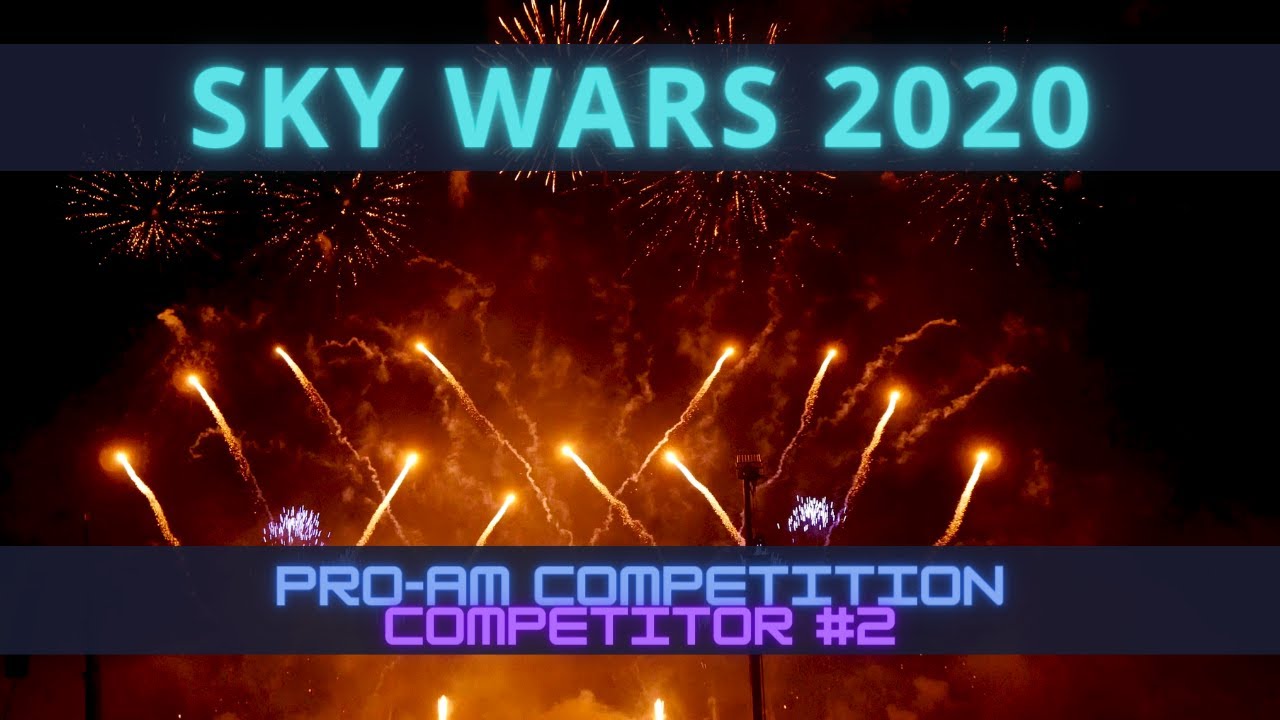 All videos from Sky Wars 2020: